Resistors
Resistors are an important part of crossover design where frequencies are split between different drivers. To match the level of transparency of our horn designs, Seawave Acoustic has created the ideal resistor value and performance benchmark critical to our needs.
Working closely with the best local component manufacturers, we produce resistors to military grade specification, incorporating their NST methodology internally to keep the signal path as pure as possible. To extend their performance even further, the components are located within the highest-grade ceramic housing, creating a product that adds no disturbance within a crossover network and produces exquisite high frequencies without dynamic saturation.
---
Inductors
Anyone who has experienced a Seawave Acoustic speaker will recognise its legendary bass performance. The secret lies in our inductors. Formulated after years of experimentation and of working closely with our local partners, we have succeeded in producing an inductor that is one third of the length of the best conventional designs and produces less than 10% of the resistance.
With its nickel alloy core and its revolutionary use of Kapton film to insulate our 69 oxygen-free copper (99.9999 OFC), our inductor performs as if it weren't present at all, promoting unsurpassed levels of bass detail, speed and control.
For the first time, you will hear bass frequencies in your home as if you were in your favourite auditorium.
---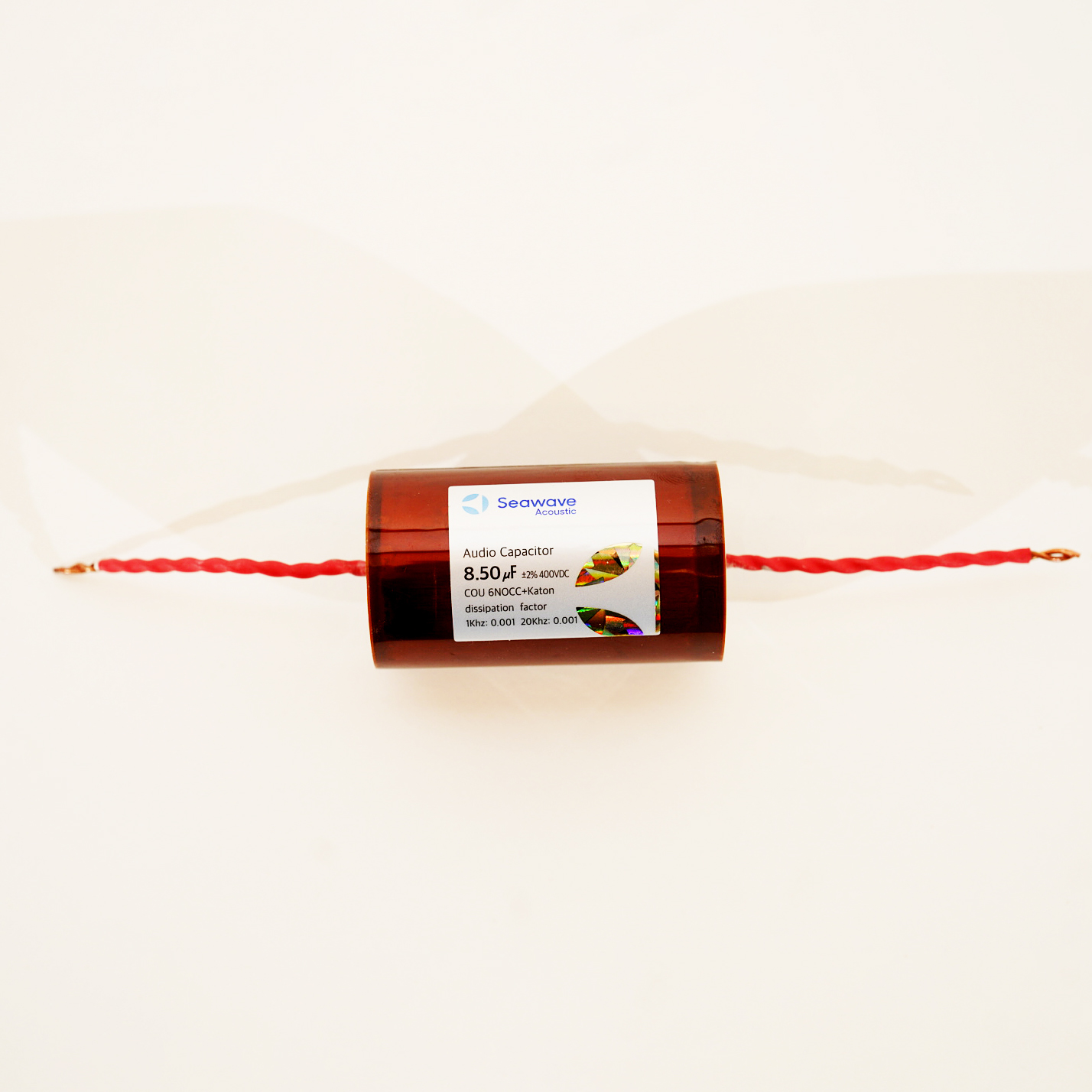 Capacitors
Our most recent success in high-end component production has involved the capacitor. Utilising 69 OFC and Kapton insulation we have managed to create a capacitor with a level of enhanced performance not previously achieved.
Painstakingly engineered locally, this component perfectly matches the requirements of our horn speaker, creating a naturalness and transparency of sound that are completely consistent with our design ambitions.
---