Technology
Cabinet construction
The cabinet

a vital component in its own right
The cabinet is essential for holding together the constituent parts of a speaker and thereby supplying its distinctive physical form. However, it is also a vital component in its own right, albeit one that must remain inert.
Any extraneous energy generated by the speaker drivers, as well as the acoustic energy created within the cabinet, have to be captured and dissipated in a way that does not add noise or affect the performance of the drivers themselves. To achieve this, Seawave Acoustic's AM23 uniquely employs a Uni-Cast AC4C aluminium cabinet.
---
Vibration control

using AC4C aluminium alloy
While other manufacturers bind together sheets of aluminium with braces
to try to eliminate the inherent, resonant qualities of the material, we use
the excellent vibration control of AC4C aluminium alloy – a combination of aluminium, silica and magnesium. Our unicasting process creates a complex shape with no joins, providing tremendous rigidity. Coupled with the inherent dampening effect of the material itself, this creates the ideal structure for
a speaker cabinet.
The result is an ideal dampener for the drivers attached to the cabinet and the acoustic energy produced within it. The horn is able to produce a wonderful degree of detail, in addition to the exceptional bass performance delivered by our state-of-the-art crossover designs.
---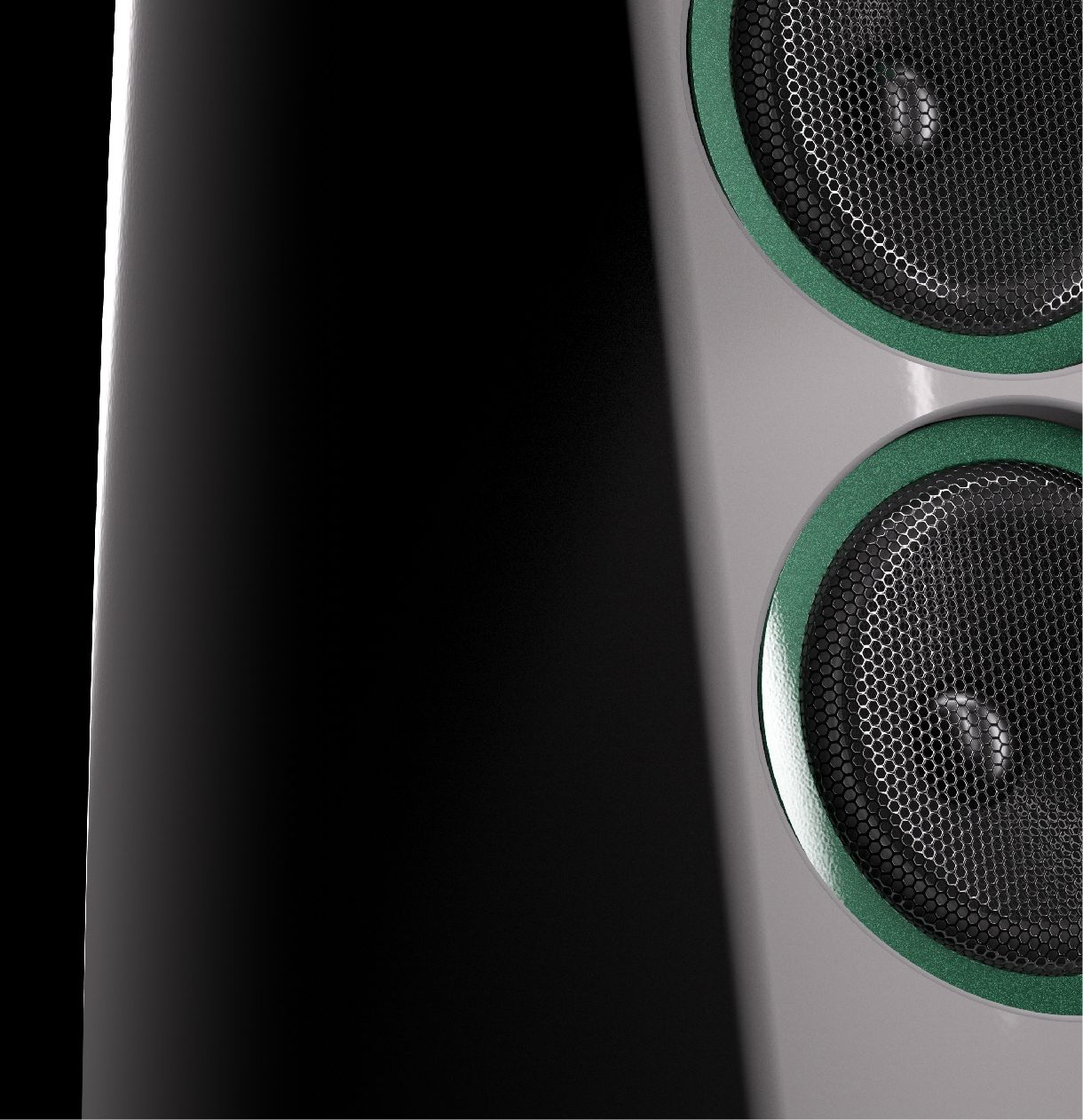 Greater transparency, dynamic range, and bass extension.
The AM34
The Aletheia III benefits greatly from the remarkable resonance control properties of AC4C aluminium.
The AM23, hoever, is a single chassis unit, into which an aluminium horn is threaded to form the rigid, damped cabinet of a superb true horn speaker.
However, the AM34 takes design to a different level altogether, consisting as it does of two sections – the bass and the mid/treble. By separating the two cabinets we have optimised the space that each driver requires to 'breathe', while at the same time both physically isolating the mid/treble horn section from the prodigious energy produced by the bass modules, and mechanically isolating them with our proprietary HDMT Insulators.
The result is even greater transparency, dynamic range and bass extension.
Coupling the birch horn to the AC4C AM34 cabinet produces more naturalistic high frequencies while delivering a level of performance higher unparalleled in the industry.
While the Aletheia III and AM23 may be superlative compact speakers, be warned: the AM34 will come like a bolt out of the blue!
Construction of the AM 34
---