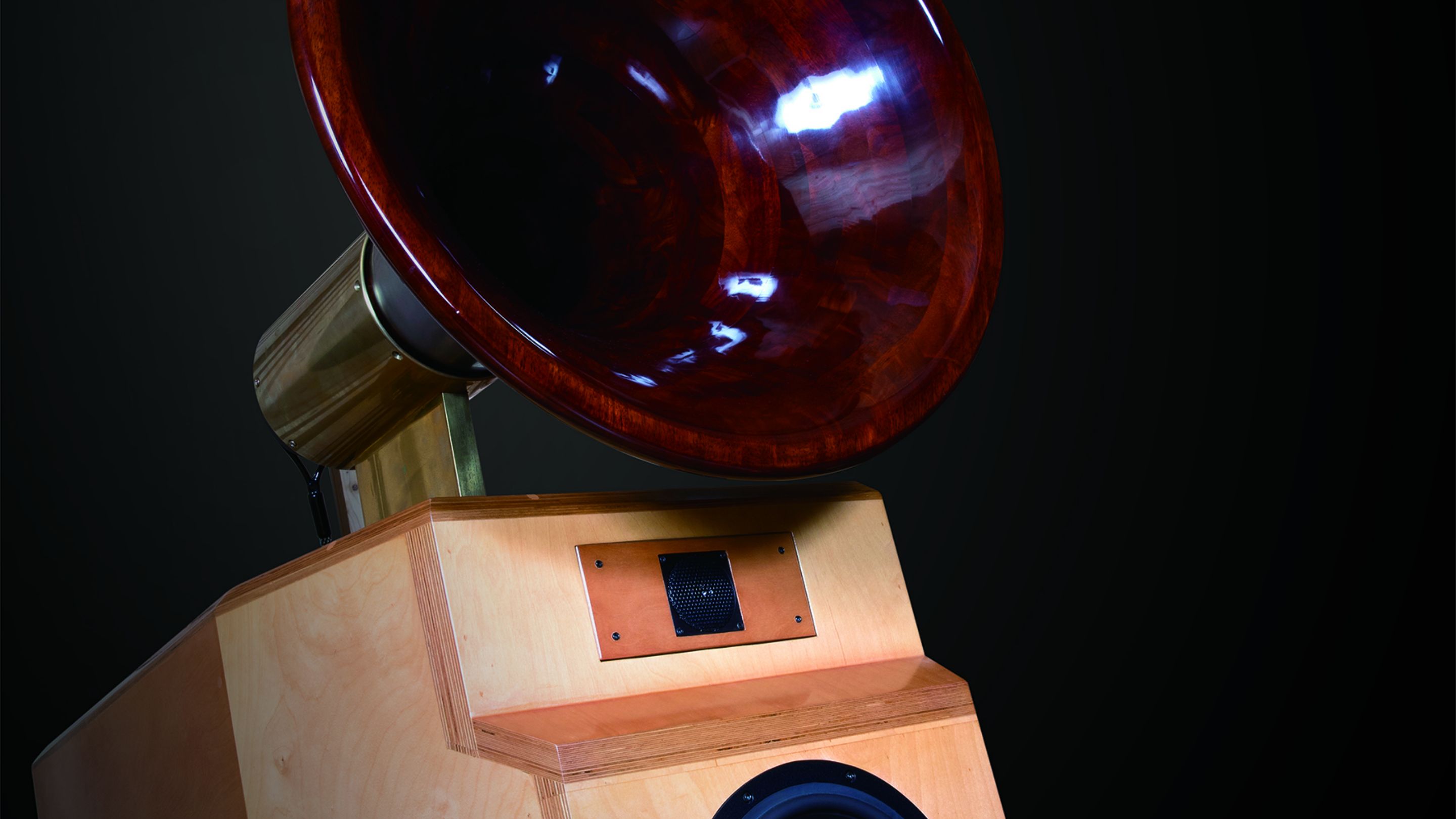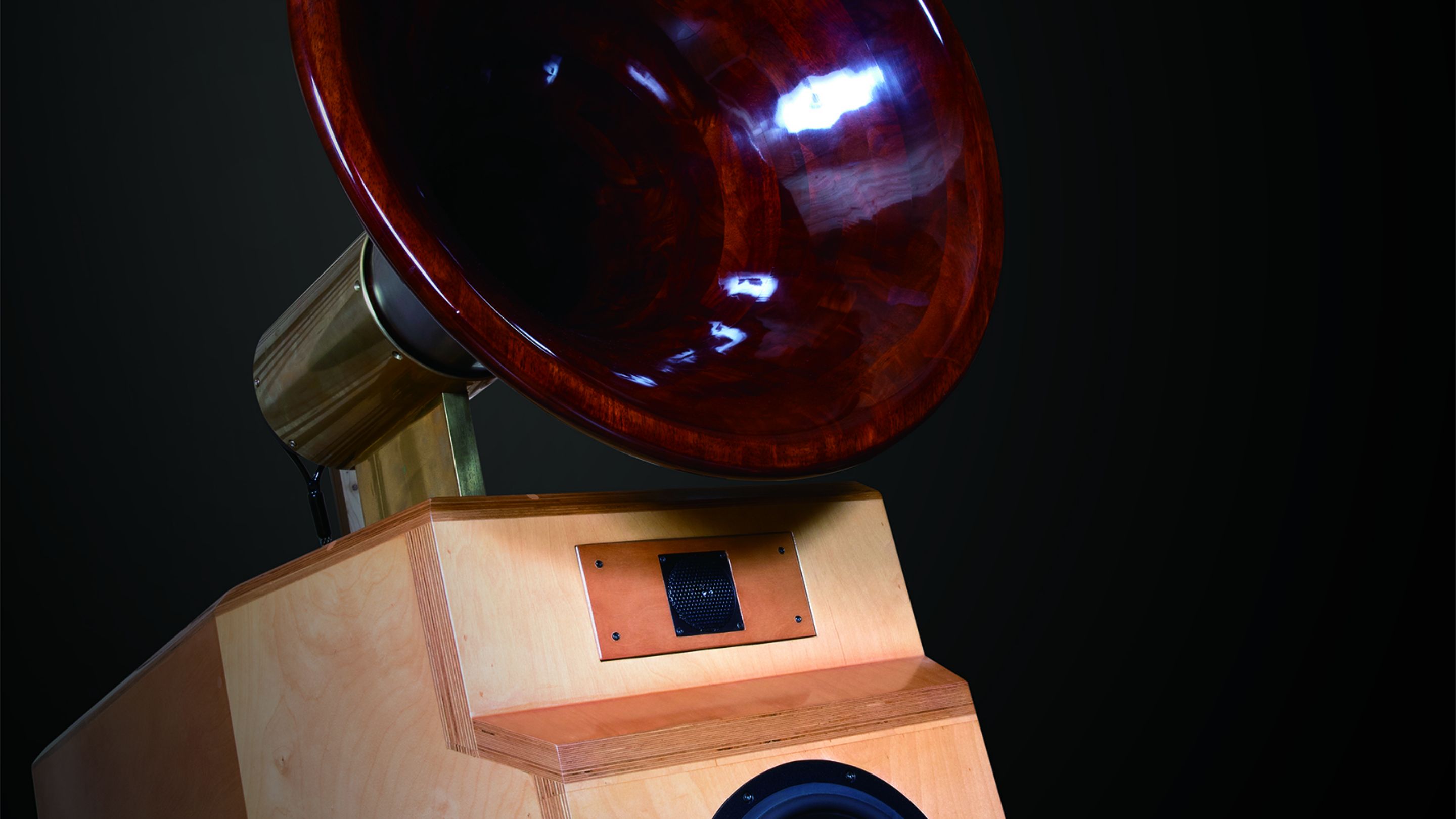 The Reference Speaker
"When everybody says that a live performance is the best, then who can say that reproduced sound could be better? Such a provocative question will disappear immediately after you hear any musical performance from this speaker. It overwhelms, your hands tremble, your whole body trembles as it begins to be immersed by its waves of sound."
Monthly Audio 2019
In the design of the Seawave Acoustic Reference horn speaker, our aim was to create a transducer capable of expressing fully the power and subtlety of a grand concert hall performance. To achieve this, we needed to create a speaker with a bandwidth that would convey the most subtle detail and create tremendous SPLs with no dynamic compression.
To address the deleterious effects of crossovers and the merging of two drivers, conventional horn speakers are designed to maximise the bandwidth of the horn in order to produce as much of the frequency range as possible. Typically, however, they rely too much upon one driver and this produces a particular sound characteristic as the frequency response becomes non-linear. What is gained from limiting the number of drivers is lost through their over-extension.
At Seawave Acoustic we took a different path, creating the Reference in a four-way, five-driver configuration and minimising the negative effects of crossovers by providing an amplifier for each driver.
With its 18" subwoofer driver that descends to a heart-stopping 18Hz, two 12" bass drivers, and a compression midrange utilising a one metre horn and diamond tweeter, we created a horn speaker capable of producing 18 – 35 KHz +/- 1 dB, with phenomenal dynamic contrast.
 
True to our design goals, the Reference speaker in all its gargantuan glory faithfully reproduces the concert hall experience to relive legendary performances.
Technology
Pure Lacquered 1000mm Horn
The 1000mm ultra horn is produced by processing carefully-selected raw white birch lumber.
Over six months this is fashioned into a single horn by master craftsmen. Finally, the horn is coated 16 times with pure lacquer entrusted to a Japanese master painter renowned for his attention to detail. The result is the most beautifully-finished horn in the world today.
Enclosure
The enclosure of the Super Woofer and Woofer (which are subject to tremendous vibration that could potentially diminish sound quality) is made from 40mm white birch plywood. Built using a complex solid matrix structure, the birch controls extraneous vibration and has the additional advantage of providing a beautiful finish.
A 120kg brass fitting fixes the horn rigidly in place and through its mass alone isolates any extraneous vibration generated from the bass cabinet. The whole assembly weighs 350kg and to further insulate the speaker from resonance we produced our HDMT insulators for the enclosures to stand on, reducing to zero unwanted vibration from the energised environment.
Specification
Design
4 Way 5 Speakers
Driver units
Tweeter: Specially ordered diamond tweeter
Mid:  2" titanium compression driver Rounded wood horn 1000mm
Woofer: Scanspeak 12" Double
Super Woofer : 18"
Frequency response
18Hz – 35000kHz (±1)
Amplifier requirements
4 power amplifiers for Super Woofer, Mid, Tweeter
Weight
350 kg
Colours
Natural Birch & Dark Brown